Inspired by

Tom Ford Vanille Fatale

for women and men
Regular price
$69.99 USD
Sale price
$62.99 USD
Unit price
per
Sale
Sold out
Share
Top Notes
Saffron
Coriander
Myrrh
Frankincense
Middle Notes
Barley
Coffee
Narcissus
Frangipani
Base Notes
Vanilla
Mahogany

Suede
View full details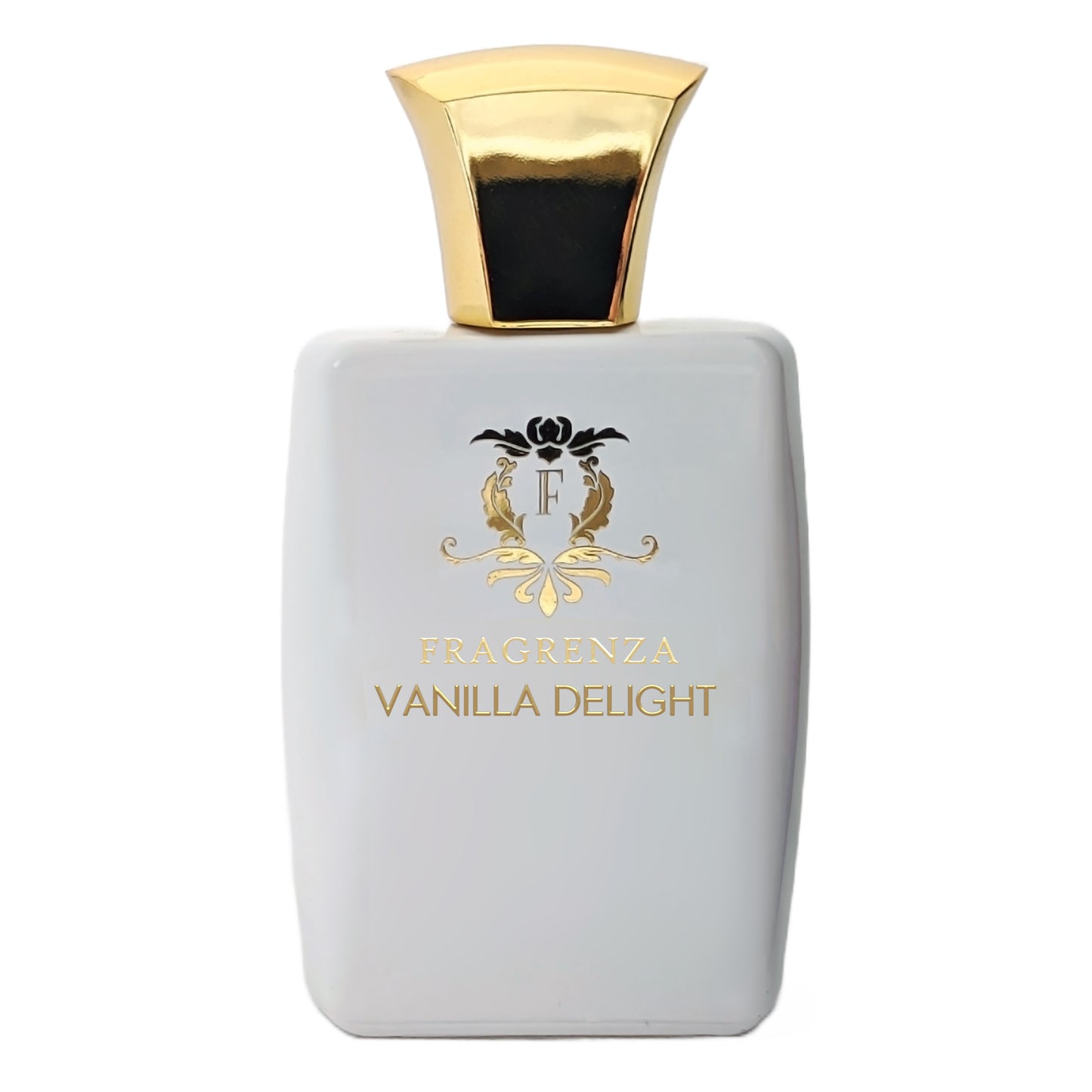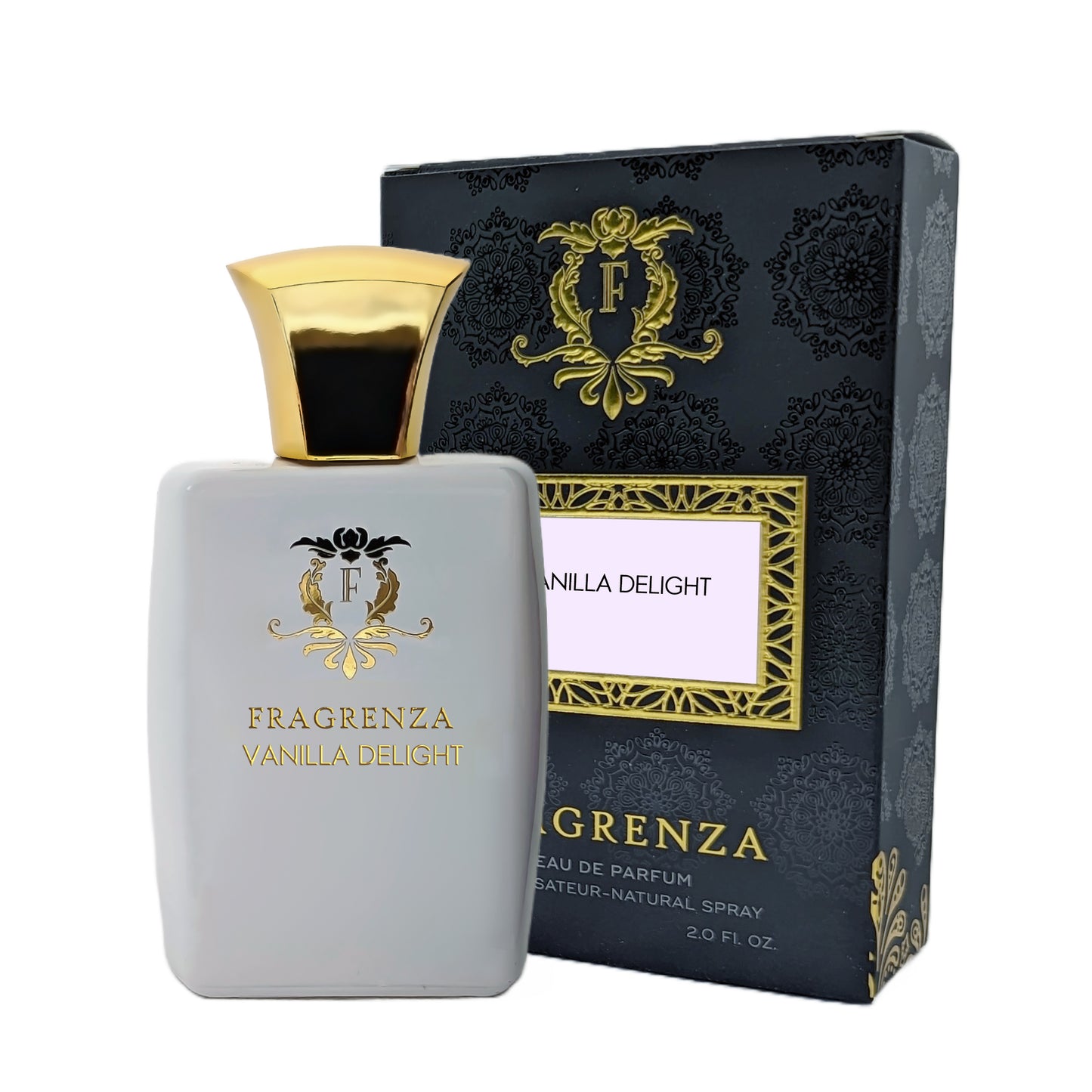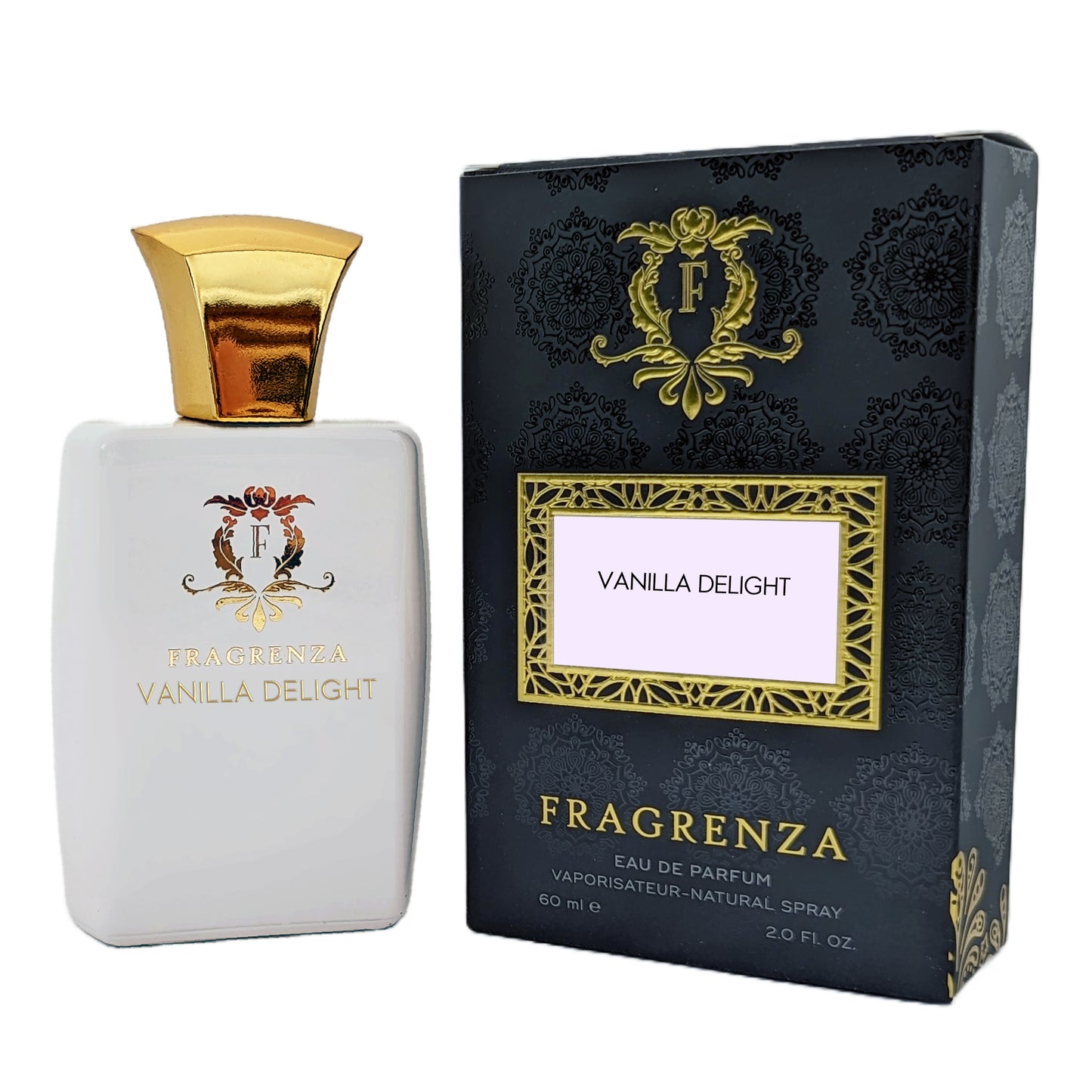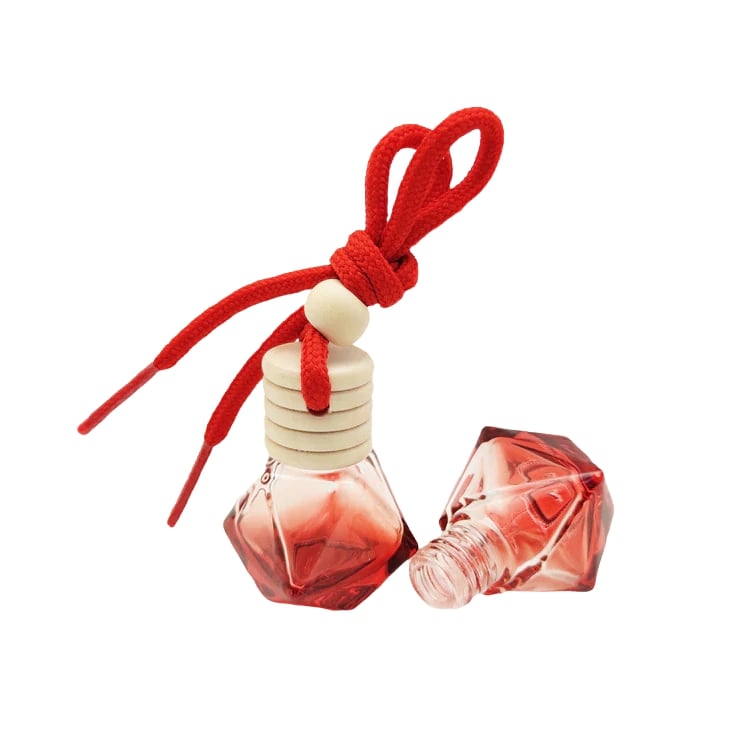 Vanilla Delight - A Sensual Voyage of Rich Indulgence
Picture yourself in a luxurious, dimly lit lounge adorned with velvet drapes and plush furnishings. The atmosphere is warm, intimate, and inviting, as a sense of sophistication fills the air. This is the enchanting world of Vanilla Delight.
As you enter the lounge, the rich and alluring scent of saffron, coriander, myrrh, and frankincense welcomes you, setting the stage for a truly indulgent experience. These exotic and spicy notes create a captivating and intoxicating ambiance that envelops you in luxury.
Deeper into the lounge, the aroma of roasted barley and freshly brewed coffee mingles with the sweet, honeyed notes of narcissus pollen and the tropical allure of frangipani. This harmonious blend of aromas surrounds you with a sense of warmth and comfort, inviting you to indulge in the sensory pleasures that await.
At the heart of Vanilla Delight lies its namesake - the irresistible and creamy Madagascan vanilla. This luscious note forms the foundation of this enchanting fragrance, supported by the rich tones of mahogany and the soft, velvety embrace of suede. The result is a smooth, narcotic pleasure that leaves you yearning for more.
Vanilla Delight transports you to a world of sensual indulgence, where every moment is filled with the richness and warmth of a sophisticated, luxurious experience.
Emulating Vanille Fatale: Superior Craftsmanship in a Luxurious Unisex Fragrance.
Tom Ford Vanille Fatale vs. Vanilla Delight: Which One is Right for You?
Immerse yourself in the refined splendor of a fragrance for both women and men inspired by Tom Ford Vanille Fatale. Our eloquent rendition, Vanilla Delight, is an embodiment of opulence, presenting an intoxicating tapestry that's irresistibly compelling. It begins with the audacious allure of saffron, seamlessly weaving through the mesmerizing essences of corianderand myrrh. This alchemy unfolds into a oriental fragrance for both women and men characterized by depth and sophistication. Nuances of barley enhance its intricacy. As the narrative of this fragrance develops, the warmth of coffee emerges, gracefully descending into the velvety embrace of vanilla. Relish in the captivating embrace of saffron, an olfactory experience you'll yearn to relive.
Shop the collection: Ambery Fragrances
A High-QualityAlternativeto Tom Ford Vanille Fatale
Unveil the sophistication of Vanilla Delight, an impeccable interpretation of Tom Ford's Vanille Fatale. Artfully crafted with precision, it promises an esteemed experience at a more discerning price point than the original's $270. Showcasing longevity that gracefully lingers for over eight hours, it is the epitome of opulence for those desiring the enchantment of Tom Ford's Vanille Fatale without the luxury expense. Elevate your senses; immerse yourself in the luxury of this masterfully-rendered fragrance alternative.
Shop the collection of Ambery Vanilla Fragrances for scents similar to Vanille Fatale
---
---
Base Notes:
Spices

-
- Derived from the beans of the Vanilla Orchid, it radiates a rich, creamy scent reminiscent of a gourmet dessert, filled with the intoxicating allure of vanilla custard or fresh-baked sugar cookies.
Find captivating fragrances that rival Tom Ford's Vanille Fatale in the vanilla fragrances collection.
Woods and mosses

-
- Mahogany is a dark and woody scent that is both sophisticated and comforting, evoking images of polished wood furnishings and cozy fireplaces.
Find captivating fragrances that rival Tom Ford's Vanille Fatale in the mahogany fragrances collection.

Musk, amber, animalic smells

-
- The suede note adds a sense of warmth and sensuality to fragrances, making them feel more intimate and inviting.
Find captivating fragrances that rival Tom Ford's Vanille Fatale in the suede fragrances collection.
Pros and Cons of Vanille Fatale Dupe
Our perfume captures the essence of saffron, barley, and vanilla.
Provides a distinctive and seductive fragrance. Designed for both men and women.
Belongs to the oriental oriental vanilla subfamily of perfumes. With primary notes of Saffron, Coriander, Myrrh, Frankincense.
Better longevity than Vanille Fatale, ensuring you'll be covered throughout the day.
The complement factor from our oriental for both men and women Vanilla Delight Tom Ford's Vanille Fatale replica is outstanding.
The blend of vanilla and soft, silky mahogany will sweep you off your feet, while the subtle effect of deep, rich suede adds a charming touch before settling in a fresh, earthy bed of suede.
Why Tom Ford Vanille Fatale is So Expensive
Tom Ford's Vanille Fatale carries a steep price tag, not solely based on its ingredients or manufacturing process, but primarily due to the Tom Ford's prestigious status and position in the high-end market. However, the realm of alternative perfumes is vast and varied, presenting more accessible options. In this context, Vanilla Delight shines as a superior choice for those who value both quality and affordability. This alternative perfume, comparable to Vanille Fatale, delivers the opulence of a luxury fragrance while maintaining a more reasonable price point. It caters to perfume enthusiasts seeking a harmonious blend of affordability and luxury offered by Vanille Fatale.
Tom Ford Vanille Fatale Dupe, Clone, Alternative & Replacement
How does our oriental fragrance for women and men intertwine the vibrant notes of saffron and barley?
This oriental fragrance delights in the vibrant notes of saffron and arouses your senses with its refined barley aroma. Stand out from the crowd and command respect with this vanilla scent.
Picture yourself in a luxurious, dimly lit lounge adorned with velvet drapes and plush furnishings.
Looking for a scent that's rich, opulent, and utterly mesmerizing, with an exotic blend of spices, amber, and musk? Vanilla Delight is the one for you. No matter your taste or style, Vanilla Delight has a scent that's just right for you. So, why wait? Splurge on this extravagant perfume today and experience the captivating allure of scent.
Frequently Asked Questions
What makes Vanilla Delight a high-quality alternative to Tom Ford's Vanille Fatale?

Vanilla Delight offers a masterful blend ofSaffron,Coriander,Myrrh,andFrankincense, and more that closely mirrors the enchanting allure of Tom Ford's Vanille Fatale. Its longevity is exceptional, lasting over eight hours after application, and it comes at a more affordable price.
What are the top notes of Vanille Fatale?

The top notes of Vanille Fatale includeSaffron,Coriander,Myrrh,andFrankincense. They combine to give the fragrance an uplifting and refreshing start.
What can I expect from the middle notes and base notes of Vanille Fatale?

The middle notes includeBarley,Coffee,Narcissus,andFrangipani, while the base notes consist ofVanilla,Mahogany,andSuede. They blend together to create a rich, deep, and complex aroma.
How long does the fragrance last?

Vanilla Delight has exceptional longevity, lasting over eight hours after application.
Where can I buy Vanilla Delight and other similar fragrances?

You can buy Vanilla Delight and other similar fragrances from our Vanille Fatale page.
What are your shipping policies?

We offer free standard shipping for all orders above $150. For orders below $150, actual shipping fee applies. Orders are typically processed within 1 business days and delivered within 5-7 business days.
What is your return policy?

We want you to be fully satisfied with every item you purchase from us. If you are not completely satisfied, you may return or exchange the product within 30 days of receiving your order. Please note that the product should be unopened, unused, in its original packaging, and in the same condition as you received it.
How should I store and use Vanilla Delight?

To ensure the longevity of your Vanilla Delight, store it in a cool, dry place away from direct sunlight. For the best scent experience, apply it on your pulse points – wrists, neck, and behind the ears. Avoid rubbing the perfume into your skin as it can alter the fragrance.
Is there any safety information I should be aware of?

Our perfumes are designed for external use only. Avoid contact with eyes. If any adverse reaction occurs, discontinue use immediately and consult a doctor. Keep out of reach of children.
What are your sustainability practices?

As a brand, we are committed to minimizing our environmental impact. Our perfumes are cruelty-free, and we use recyclable materials for our packaging whenever possible. Additionally, our supply chain partners are carefully chosen for their ethical labor practices and commitment to sustainability.
Do you offer gift wrapping or personalized messages?

Yes, we provide the option for gift wrapping and personalized messages at checkout. Just choose the option and add your message before completing your purchase. It's the perfect way to add a personal touch to your gifts!
Do you offer discounts for bulk purchases?

We do offer discounts for large orders. Please contact our customer service team for more information on bulk purchase discounts.
Can I purchase Vanilla Delight in a physical store?

Our products are primarily sold online, but we also have partnered with select boutiques and department stores. You can find more information about our retail partners on our website.
Is Vanilla Delight suitable for sensitive skin?

Vanilla Delight is formulated with high-quality ingredients and is designed to be gentle on the skin. However, as with any fragrance, we recommend doing a patch test before using the product fully, especially if you have sensitive skin.
Can I use Vanilla Delight on my clothing?

Yes, our fragrances can be lightly sprayed on clothing. However, it's important to do a patch test first to ensure that the fragrance does not stain or discolor the fabric. Avoid spraying on silk or other delicate fabrics.
Paraben free

No chemical preservatives

Eco friendly

Not harmful to the environment

Hypoallergenic free

Colorant & UV filter free
Create Your Signature Scent.
Create your own dreamy clones for women and men perfumes by combining two scents. Use these guides and the advice of our scent experts to optimize your fragrance combinations
How to Apply: Spray each perfume on your skin one after the other.
Vanilla Delight: Indulge in Exquisite Sensuality Inspired by Tom Ford Vanille Fatale
Experience the seductive allure of Vanilla Delight, an exquisite fragrance alternative by Fragrenza inspired by the renowned Tom Ford Vanille Fatale. This captivating scent captures the essence of sensuality and indulgence, offering a sensory journey that celebrates the rich and intoxicating aroma of vanilla. In this article, we'll explore the alluring details of Vanilla Delight and why it deserves a special place in your fragrance collection.
A Sensual Symphony:
Vanilla Delight is a symphony of sensuality, drawing inspiration from Tom Ford Vanille Fatale. It embodies the essence of seduction and allure, captivating the senses with its rich and indulgent aroma. Prepare to be enveloped in the enticing embrace of vanilla and experience a scent that exudes passion and sophistication.
A Tempting Blend of Notes:
Indulge in the captivating blend of notes that make Vanilla Delight a truly irresistible fragrance. Inspired by Tom Ford Vanille Fatale, this scent combines the intoxicating essence of vanilla with a tantalizing mix of spices and florals. The result is a harmonious symphony of sweetness and complexity that lingers on the skin, leaving a trail of seductive allure.
An Intoxicating Journey:
Vanilla Delight takes you on an intoxicating journey of sensuality and indulgence. Inspired by Tom Ford Vanille Fatale, this fragrance alternative evokes a feeling of desire and seduction. It is a scent that embraces the power of vanilla to captivate and enthrall, leaving a lasting impression that is both unforgettable and irresistible.
A Signature of Elegance:
With Vanilla Delight, you can make a signature statement of elegance and sophistication. Inspired by Tom Ford Vanille Fatale, this fragrance alternative is a symbol of refined taste and sensuality. It is a perfect choice for those seeking a scent that embodies the essence of seductive allure and celebrates the intoxicating beauty of vanilla.
An Affordable Luxury:
Fragrenza offers Vanilla Delight as an affordable alternative to Tom Ford Vanille Fatale, ensuring that the world of sensual fragrances is accessible to all fragrance enthusiasts. Experience the luxury and artistry of a high-quality scent without breaking the bank. Vanilla Delight proves that exceptional fragrances can be enjoyed by everyone.
Indulge in Exquisite Sensuality:
Vanilla Delight, inspired by Tom Ford Vanille Fatale, invites you to indulge in the exquisite sensuality of vanilla. With its captivating blend of notes, affordable luxury, and celebration of seductive allure, this fragrance alternative is a must-have for those who seek to embrace their inner desires and celebrate the intoxicating power of scent in a truly remarkable way.
Free Shipping.

All orders of $150 or more of eligible items across any product category qualify.

Payment Methods.

Credit Card: Visa, MasterCard, Maestro, American Express.

Returns & Refunds.

You can return any unopened perfume purchased on Fragrenza within 20 days of the delivery date.