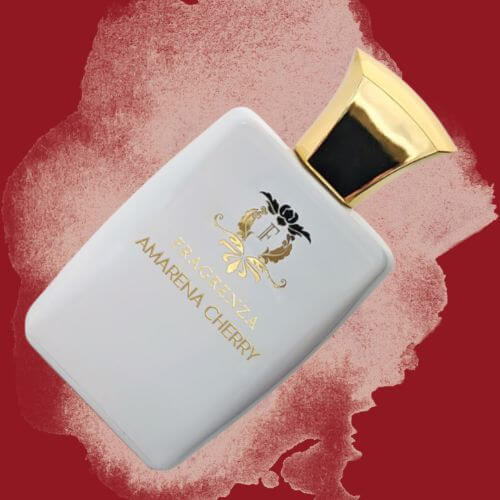 Amarena Cherry
Obsessed with cherry? If you want to really amp up the cherry scent, this Tom Ford Lost Cherry dupe will give Lost Cherry a run for its money. Black cherry, cherry syrup, and cherry liqueur all mingle together for an indulgent cherry overdose that's complemented by notes of almond, tonka bean, Turkish rose, and jasmine sambac.
Natural And Synthetic, Popular And Weird
Collapsible content
Description

Cashmeran, a crucial component in modern perfumery, has gained prominence in recent years, often mentioned in enigmatic terms such as "Bois de Cachemire" (Cashmere Wood), "Musk de Cashmere," or "Blond Wood" in official press releases. Originally synthesized in 1968 by the esteemed John Hall of IFF, who also introduced Iso E Super to the world, this compound falls under the category of polycyclic musks. While it shares a formula similarity with the popular musk, galaxolide, its olfactory profile leans towards a captivating blend of woody and musky notes. The allure of cashmeran lies in its complexity and multifaceted aroma, characterized by pronounced musky and woody nuances. Within this olfactory tapestry, one can detect a rich spiciness, a balmy vanilla redolence reminiscent of aged paper, and distinct essences of conifers and fruits. Such an amalgamation draws apt comparisons to the tactile sensation of cashmere wool, lending the compound its evocative name. Noteworthy early cashmere-based perfumes include Paco Rabanne's "Sport" (1986) and Cacharel's "Lou Lou" (1987). What distinguishes cashmeran is its versatility, making it suitable for various perfume types, including virile woody compositions and elegant floral chypres. One of cashmeran's intriguing qualities is its ability to evoke the scent of tanned skin, imparting a slight animalistic and salty effect when used in doses below 1 percent. Interestingly, under specific conditions, cashmeran can even introduce a captivating mineral context to a perfume, sometimes likened to the aroma of wet asphalt. Its potency demands careful handling, as perfumes typically contain less than 2 percent of cashmeran, rendering it relatively expensive, though exceptions do exist, such as in Maurice Roucel's creation, "Dans Tes Bras," where a quarter of the composition comprises cashmeran. A cashmeran-based fragrance makes an initial impression with a woody and salty coniferous scent, complemented by a salicylate complex, while heliotrope and violet offer a balancing touch. Furthermore, numerous oud-based perfumes incorporate cashmeran, especially as synthetic oud gains prevalence in the market. In its pure form, cashmeran takes the shape of a crystalline mass, melting at 27°C (80°F). Genuine cashmeran should never be encountered in liquid form, as this indicates a potential counterfeit. Like other polycyclic musks, cashmeran is not water-soluble and highly hydrophobic, rendering it unsuitable for use in household products like odorants, detergents, and shampoos. Once it adheres to fabric or hair, its tenacity makes it difficult to wash off. Closely related to cashmeran are compounds like Nebulone, an IFF creation designed to enhance cashmere's musky facets, and Trisamber, also from IFF, which exudes a dry woody amber scent with remarkable staying power and diffusion. Amber Xtreme, once exclusive to IFF but now publicly available, played a significant role in creating a paper scent in Geza Schoen's "Paper Passion," and it forms part of the Cashmeran Velvet perfume base, alongside Iso E Super and cashmeran. Looking to the future, newly developed compounds akin to cashmeran hold promise for the world of fragrance. These derivatives offer even more intense scents with floral, amber, woody, powdery, smoky, vetiver, oud, pink, fruity raspberry, powdery iris, and animal undertones, enriching the potential of cashmeran-like olfactory productions.
What Fragrance Has an Orange Blossom Scent?

The bitter orange tree's exquisite white blossoms, which have a beautiful orange fragrance, are used in the production of perfume ingredients such as neroli and orange blossom. Orange blossom, with...

The bitter orange tree's exquisite white blossoms, which have a beautiful orange fragrance, are used in the production of perfume ingredients such as neroli and orange blossom. Orange blossom, with...