Other Collections
Privet Fragrances
Explore our collection of privet fragrances.
Shop privet perfumes
that will captivate your senses.
Poppy Fragrances
Experience the invigorating scents of poppy fragrances.
Discover the best poppy perfumes
and immerse yourself in a refreshing aroma.
Punch Fragrances
Indulge in the captivating punch fragrances. Explore the
best punch perfumes
and let their enchanting scents transport you.
Red Apple Fragrances
Discover the delightful scents of red apple fragrances. Shop
best red apple perfumes online
and add a touch of elegance to your fragrance collection.
Raspberry Fragrances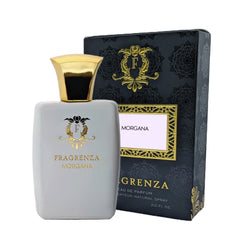 From this collection Morgana is Parfums de Marly Oriana dupe
Immerse yourself in the world of raspberry fragrances. Experience the
best raspberry perfumes for men
and discover unique and captivating scents.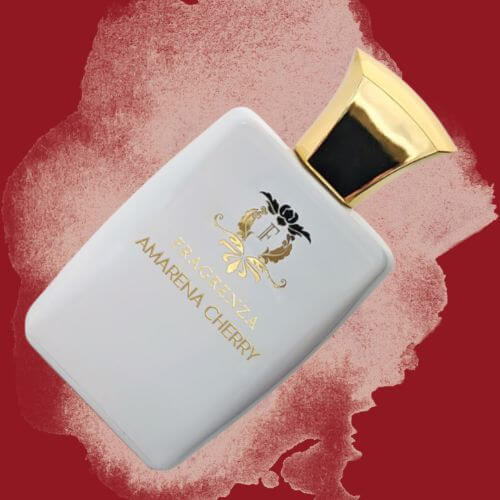 Amarena Cherry
Obsessed with cherry? If you want to really amp up the cherry scent, this Tom Ford Lost Cherry dupe will give Lost Cherry a run for its money. Black cherry, cherry syrup, and cherry liqueur all mingle together for an indulgent cherry overdose that's complemented by notes of almond, tonka bean, Turkish rose, and jasmine sambac.
Fruits, Vegetables And Nuts
Collapsible content
Description

The ivy is stripped and bare; The autumn wind can no longer blow gently there, rustling. Kakiu The pumpkin is an annual or perennial (vine) plant of the Cucurbitaceae family. This family is friendly and big and includes melons, watermelons, cucumbers, squash, lagenaria, loofah, pattypan and other wonderful, tasty and healthy members. Most of the pumpkin species came from the tropics and subtropics of Africa, Asia and America. The pumpkin was discovered by humans thousands of years ago and has not lost its popularity in the present. Besides having one of the biggest fruits, it can also claim to be one of the healthiest! When I look at the golden pumpkin, I feel that it has absorbed all the energy and strength of the sun and is ready to share it. Orange varieties contain more beta-carotene (provitamin A) than carrots. It is a good source of iron, copper, zinc, calcium, potassium, vitamins E, B, C and fluoride. Pumpkin seeds are children's favorites! Pumpkin seeds have many health benefits as well, as they are a good source of protein, zinc, and other vitamins, and are even said to lower cholesterol, as well as being a good source of magnesium. manganese, phosphorus and phytosterols. You can mix them into salads or eat them raw or lightly roasted. Pumpkin seed oil contains fatty acids and is a thick, green-brown oil that is produced from roasted pumpkin seeds. When used for cooking or as a salad dressing, pumpkin seed oil is usually mixed with other oils due to its robust flavor. It is used in cooking in Central and Eastern Europe. It is considered a delicacy in Austria, where a little is often added in traditional local cuisine on pumpkin soup and on potato salad. Pumpkin blossoms are actually edible and a wonderful addition as a delicacy in salads. It is best to use male flowers, as pollinated female flowers will produce fruit. Cucurbita maxima (or giant pumpkin) and Cucurbita pepo are the most popular varieties used in agriculture around the world. How to beautify your table and your food in autumn? Pumpkin can be used in soups, salads, cakes, breads, pies, alongside porridge, ice cream… Oh, and pumpkin beer, indeed! I just bought tasty seasonal pumpkin beer and pumpkin wheat beer yesterday. Mmmmmmm…. In the kitchen, the way you cook the pumpkin influences the end result (taste and aroma). Steaming or stewing the pumpkin may not be a good idea as the aroma will not crystallize. Baking enhances the unique pumpkin aroma. It also pairs well with spices such as ginger, nutmeg, cloves, and cinnamon. And now - THE RECIPES: BAKED PUMPKIN: Remove the skin and seeds. Cut the cubes, put them in a flat ceramic (stoneware) or cast iron pot, sprinkle with sugar and spices and bake for about 20-40 minutes. Serve with raisins, dried apricots, honey and whipped cream or whatever you wish to add. PUMPKIN PORRIDGE: Pour water into the pot on the stove. Add the pumpkin cubes and wait for the water to start to boil. Add the millet and cook for about 30 minutes. Don't forget to stir it! If you like sweet porridge, add spices and brown sugar or whipped cream, nuts and dry cranberries; if you like it salty, add soy sauce and pepper. And finally! PUMPKIN BREAD: Take 3 cups of sugar, 1 cup of vegetable oil, 3 large organic cage-free eggs, 1 cup of pumpkin cubes, 3 cups of unbleached flour, 1 teaspoon of ground cloves, 1 teaspoon of ground cinnamon, 1 teaspoon of nutmeg, 1 teaspoon of baking soda and 1 cup of chopped nuts and raisins. Preheat the oven to 350 ° F. Butter and flour the cake mold. Beat sugar and oil in a large bowl to combine. Combine the eggs and the pumpkin. Sift the flour, cloves, cinnamon, nutmeg, baking soda into another large bowl. Stir into pumpkin mixture. Mix the nuts. Bake in preheated oven until toothpick inserted in center comes out clean, about 1 hour. Cool for a few minutes.
What Fragrance Has an Orange Blossom Scent?

The bitter orange tree's exquisite white blossoms, which have a beautiful orange fragrance, are used in the production of perfume ingredients such as neroli and orange blossom. Orange blossom, with...

The bitter orange tree's exquisite white blossoms, which have a beautiful orange fragrance, are used in the production of perfume ingredients such as neroli and orange blossom. Orange blossom, with...