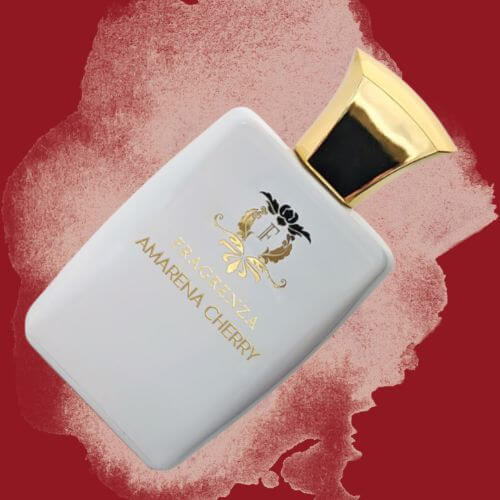 Amarena Cherry
Obsessed with cherry? If you want to really amp up the cherry scent, this Tom Ford Lost Cherry dupe will give Lost Cherry a run for its money. Black cherry, cherry syrup, and cherry liqueur all mingle together for an indulgent cherry overdose that's complemented by notes of almond, tonka bean, Turkish rose, and jasmine sambac.
Natural And Synthetic, Popular And Weird
Collapsible content
Description

But why want to smell salt when we so often bathe to rid our body of its own salt? Is it the attraction of the oceans, a primordial aroma that we aspire to perceive wherever we are? Are we trying to keep the sea with us? Is it our physiological desire for a mineral that represents about 0. 4 percent of our body1? Or is it just the way the salt accentuates other notes that makes it so appealing in modern perfumery, like applying crystals to watermelon slices to bring out their sweetness? The use of salt as a fragrance note got off to a bit of a slow start. It first appeared as a component of a perfume composition in 1989, a unique concept of the inimitable Olivia Giacobetti Best in Show: The Fragrances of Olivia Giacobetti 2017 in the ephemeral Le B dAgnes. B, a fragrance inspired by the scents of nature. It wasnt until 1993 that salt reappeared, this time with the unfortunate launch of the Horizon polarizer created by Alain Astori; photo below left by Guy Laroche from Drakkar Noir. It was part of a marine accord that imparted an aquatic facet, and it would be used that way for years to come. However, it was Olivier Creed who pulled off a home run with the inclusion of salty notes in a hit scent with 1995s Creed Imperial Millesime, creating a realistic marine balance with the fruit and citrus accords of Imperial. Two other perfumes in the 90s also used salt to create marine accords, Mare 1997 and Hula 1998 by Beth Terry. Again, salt as a note was used to create the aroma of seawater. The early 2000s saw the salty note take off with its use in perfumes from brands as diverse as Avon, Annick Goutal and Comptoir Sud Pacifique. Similar to previous fragrances, in almost all cases salt continued to represent the sea more often than not. Highlights from this period include the curious Comme des Garons Odeur 71, where salt was used to create contrast. with the aromas of inorganic materials, while The Different Company Vetiver Salt and James Heeley Sea Salt again focus on salt water. But the decade in which the concept of salt crystallized into a major fragrance note was the 2010s, when more than 100 fragrances listed salt in the olfactory pyramid And nowadays, it is not always a maritime agreement either. Here are some successful savory flavors: One of my favorite non-marine pairings where salt plays a role is Calvin Klein Reveal for women top right, a warm and peaceful blend of cashmere, ambergris, iris and woods. sandalwood. The salty notes balance the sweetness and powder of the vanilla, floral and woody notes, adding a unique touch that lasts throughout the aroma. Womanity by Thierry Mugler attracted attention because of its famous note of salty caviar. While the salt itself is not listed in the makeup, the almost metallic flavor of the fish roe was certainly an unexpected juxtaposition with sweet notes of fig, fig leaf, and fig tree. Wood Sage and Sea Salt by Jo Malone makes good use of a hint of salt to create the effect of sea driftwood and sea air. Its fascinating to see how perfumer Christine Nagel managed to capture the aroma of the taste of salt. Again, perhaps it is iodine and other marine minerals that regularly give salt its olfactory definition? The use of salt in modern perfumes presents an interesting contrast to the countless sweet and candied scents that have long dominated the market, no doubt a welcome change for people who prefer salty over sweet. However, who can forget the tantalizing interpretations of sweet AND salty in flavors like Shay & Blue Salt Caramel? LArtisan perfumers Karine Vinchon and Elizabeth Maier even took us to Brazil in the cocktail-inspired Batucada, a blend of lime, cachaa, mint leaves, tiare flower, ylang ylang, coconut water, and you guessed it, marine notes of sea salt. Whether aquatic, mineral, sweet or salty, one thing seems certain, salt as a scent is here to stay
What Fragrance Has an Orange Blossom Scent?

The bitter orange tree's exquisite white blossoms, which have a beautiful orange fragrance, are used in the production of perfume ingredients such as neroli and orange blossom. Orange blossom, with...

The bitter orange tree's exquisite white blossoms, which have a beautiful orange fragrance, are used in the production of perfume ingredients such as neroli and orange blossom. Orange blossom, with...