Other Collections
Acetyl Furan Fragrances
Explore our collection of acetyl furan fragrances.
Shop acetyl furan perfumes
that will captivate your senses.
prickly pear Fragrances
Experience the invigorating scents of prickly pear fragrances.
Discover the best prickly pear perfumes
and immerse yourself in a refreshing aroma.
Alder Fragrances
Indulge in the captivating alder fragrances. Explore the
best alder perfumes
and let their enchanting scents transport you.
Amaretto Fragrances
Discover the delightful scents of amaretto fragrances. Shop
best amaretto perfumes online
and add a touch of elegance to your fragrance collection.
Althaea Fragrances
Immerse yourself in the world of althaea fragrances. Experience the
best althaea perfumes for men
and discover unique and captivating scents.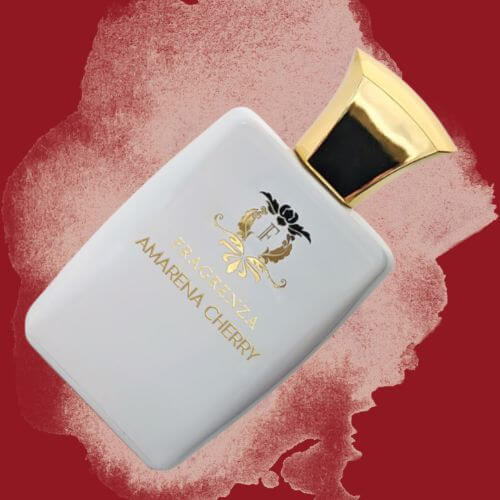 Amarena Cherry
Obsessed with cherry? If you want to really amp up the cherry scent, this Tom Ford Lost Cherry dupe will give Lost Cherry a run for its money. Black cherry, cherry syrup, and cherry liqueur all mingle together for an indulgent cherry overdose that's complemented by notes of almond, tonka bean, Turkish rose, and jasmine sambac.
Natural And Synthetic, Popular And Weird
Collapsible content
Description

Understanding Aldehydes

An aldehyde is an organic molecule that contains the -CHO group, also known as the aldehyde group. This is common knowledge for scientists or high school students studying chemistry. However, in the context of perfumery, aldehydes represent a fascinating range of scents. They played a crucial role in giving the iconic Chanel No. 5 its distinctive, avant-garde character. Aldehydes, in their various forms, contribute to the fragrances of countless perfumes.

Chemical Properties of Aldehydes

Aldehydes are known to oxidize quickly into corresponding acids. This characteristic oxidation is the principle behind the silver mirror reaction familiar to chemistry students, where a metallic mirror-like coating develops on the test glass's surface when heated. The term "aldehyde" was coined by German scientist Justus von Liebig, a contraction of the Latin "alcohol dehydrogenatus," meaning alcohol without hydrogen. Various aldehydes have distinct scent profiles, with some examples being caterpillar, giglaldehyde, and doughnut aldehyde. Vanillin and heliotropin are common examples of substances that contain aldehydes.

Aldehydes and Chanel

Given the array of aldehydes and their diverse scents, you might wonder about their connection to Chanel, particularly Chanel No. 5. The perfume industry often uses a subset of aldehydes known as saturated or fatty aliphatic aldehydes, named based on the number of carbon atoms they contain. For instance, C-7 aldehyde or heptanal has seven carbon atoms, while C-10 aldehyde or decanal has ten. Chanel No. 5 includes C-11 undecyl or C-110 undecanal, C-11 undecylenic 10-undecenal, and C-12 undecylenic 10-undecenal.

The History of Aldehydes in Perfumery

Long before the creation of Chanel No. 5 in 1921, aldehydes had been utilized in perfume-making. Most historians believe that aldehydes first found use in the reformulated 1905 version of LT Piver's Rêve D'Or, developed by Pierre Armigeant. Subsequent aldehyde-containing perfumes include Some Fleurs Houbigant 1912 and Bouquet de Catherine 1913. These scents, like Chanel No. 5, were crafted by Ernest Beaux. Chanel No. 5, however, remains the most popular aldehyde perfume.

The Unique Scent of Fatty Aldehydes

Fatty aldehydes possess a distinct, waxy scent, comparable to that of a blown candle, due to the incomplete combustion of paraffin. These aldehydes give off a powerful scent that only becomes pleasant when diluted to 1% or less. For instance, decanal C-10 has a citrus scent, while dodecanal C-12 has lily and violet overtones. As a group, aldehydes have a soapy, clean character, making them popular in soap fragrances.

The Versatility of Aldehydes

Contrary to common belief, aldehydes are not solely synthetic. Many occur naturally in plants and other materials. For example, decanal is present in citrus and coniferous oils, as well as several floral oils and coriander oil. Also, unsaturated aliphatic aldehydes with more potent odors are common in nature. For instance, E -2-decenal contributes to the scent of cilantro and is a part of the defense mechanism of bedbugs.

The Development of Aldehyde-Based Scents

In the early 20th century, chemists worked to develop new compounds with similar aromatic properties to meet the demand for aldehyde-based scents. However, not all the so-called aldehydes were truly aldehydes. For instance, C-14 aldehyde, introduced in Guerlain Mitsouko in 1919, was actually a lactone cyclic ester, not an aldehyde. Nevertheless, it exemplified the push for new and innovative fragrance compounds.

The Naming of Aldehydes

Chemists use various types of names, such as systematic names, common names, and trade names. Systematic names provide a way to decode a substance's structure, whereas common names are shorter and easier to remember. Trade names can vary between different companies. For example, the compound known systematically as 2-acetyloxybenzoic acid is commonly referred to as acetylsalicylic acid and sold under the trade name Aspirin.

The Importance of Names in Perfume Production

Manufacturers of synthetic perfume products often bestow their creations with appealing names. True aldehydes often have names ending in -al. However, savvy market observers know of perfumers' fondness for aldehydes and might use an -al name for an entirely different substance. It's a testament to the allure of aldehydes and the power of naming in the world of perfume.
What Fragrance Has an Orange Blossom Scent?

The bitter orange tree's exquisite white blossoms, which have a beautiful orange fragrance, are used in the production of perfume ingredients such as neroli and orange blossom. Orange blossom, with...

The bitter orange tree's exquisite white blossoms, which have a beautiful orange fragrance, are used in the production of perfume ingredients such as neroli and orange blossom. Orange blossom, with...