Miss Dior Chérie by Dior

Signorina Miele

Vendor:

Regular price

From $5.99 USD

Regular price

$69.99 USD

Sale price

From $5.99 USD

Unit price

per

Oriana by Parfums de Marly

Morgana

Vendor:

Regular price

From $6.99 USD

Regular price

$0.00 USD

Sale price

From $6.99 USD

Unit price

per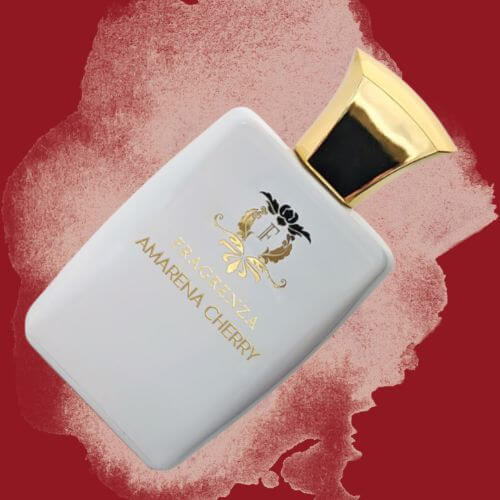 Amarena Cherry
Obsessed with cherry? If you want to really amp up the cherry scent, this Tom Ford Lost Cherry dupe will give Lost Cherry a run for its money. Black cherry, cherry syrup, and cherry liqueur all mingle together for an indulgent cherry overdose that's complemented by notes of almond, tonka bean, Turkish rose, and jasmine sambac.
Sweets And Gourmand Smells
Collapsible content
Description

Do you have a sweet tooth? Are you drawn to flavors that caress your tongue or are you one of those people who appreciates the spiciness of sour or salty on the smoother, more pleasant palate of sweet things? And do you find that your predilection for flavors extends to scents? Yet, to take matters into your own hands, what makes a sweet scent? Which scents have a sweet character? The first obvious answer that jumps out at you would be gourmet perfumes. Technically, given that they are constructed from vanilla and sweet ingredients, they are a sub-category of the oriental fragrance family. However, chatting with perfumers, I realized that their appetizing quality was markedly different from perfumes in which succulent notes, such as peach, spice or vanilla, previously appeared. Gourmets do indeed evoke desserts in a more concrete, identifiable way. Jessica Simson had even named her first line of scents after their respective desserts mentioned. And the instantaneous evocation aside, it is not really difficult to identify the cotton candy, burnt sugar note of Angel or the caramelized popcorn of the first edition of Miss Dior Cherie, while the classics do not. were only scratching the surface of the pleasures of food and drink which they were intended to accompany by abstraction eg the delicious honeyed pollen of the sweet acacia of Farnesiana, the peach skin sprinkled with cinnamon of Mitsouko. Another obvious answer would be the fruity notes so popular these days, either as a segment of the fruity floral or as a balance of fruitchouli, a modern genre of pungent, patchouli-centric woody scents that lighten up l ambiance by covering the top with berries and apricots-peaches. Naturally, patchouli is sweet by nature, giving chocolate facets while squinting and noticing undertones. We must not irritate the gods. It seems that gentleness is indeed de rigueur in modern perfumery, the sine qua non of commercial success as evidenced by the endless sales of La vie Est Belle, Flowerbomb and Prada Candy. I challenge you to find something as bitter as, say, Bandit Eau de Parfum or Chanel No. 19 Eau de Toilette in production for the past 15 years. Even forms of perfume that do not lend themselves to the culinary, like the powdery sweetness of contemporary makeup accords enter Lipstick Rose, Chloe Love, Flower by Kenzo with their abundance of ionones or the aldehyde soapy shine of frothy soapy scents, such as the essence of Narciso Rodriguez, exhibit a sweet tooth. Which serves as a springboard for another thought. What if sweet notes were still popular, just put in a different context? Take Chanel # 5 or # 22 for example. The radiance of the aliphatic aldehydes which give both scents their own dry snow glow is projected in an acute sweetness which is enhanced by the floral components and flanked by other soft materials such as sandalwood or musks It is mainly the balance of animal and smoked materials to the ratio of soft materials that gives them a polished surface, the smooth and graceful profile that we have come to appreciate. Like a well-judged nouvelle cuisine dessert, sugar doesn't burn the throat like it does with inexpensive squares of chocolate in regular wrappers. Let us take another illustration, that of contemporary perfumery. Smelling Narciso for Her, we are struck by the candied floral aspect of the ersatz orange blossom and osmanthus, chaining the downy sweetness of musk. And yet, smelling Narciso, you wouldn't identify it as syrupy per se. We would not qualify Light Blue for women as syrupy either, its freshness belies its real sugar quota. And yet, its very first note is that of lemon meringue, prolonged in the background by a powerful woody-amber note. Which brings me to . . . amber. The base of Amber the traditional resinous blend involving notes such as benzoin, styrax and vanilla forms the very basis of the oriental fragrance family. The invention of the modern oriental perfume is an olfactory trope from the end of the 19th century, made possible by the invention of two important synthetic products: vanillin and coumarin. The coupling of ladbanum / cistus traditional resinous plant material of cistus, used since Antiquity and vanillin produced what is called the amber cord. The core of Obsession or Ambre Precieux is languidly sweet and succulent, like a sweet double cream. Coumarin, on the other hand, was synthesized from tonka beans, where it appears in almost pure crystalline form; it has a sweet smell of grassy cut hay. Which brings me to my next point. Cut hay and freshly mown grass are two other sweet aromas. Think about it. beyond chlorophyll, which bursts into the air as soon as lawn mowers come out of hibernation; the air is sweet, almost nectar and strangely fresh and invigorating at the same time, with a feeling of renewal and filling to the brim that we associate with pleasant comfort and leisure. It makes sense, doesn't it? What struck me as particularly interesting - no, fascinating is a better word - is how the leather compositions - those butch, domineering, rascal scents that are as hard as fingernails - flourish in the warmth that we have in a rather sweet, honeyed, waxy bouquet With the exception of Bandit Eau de Parfum, noted bene, where the naturally bitter galbanum, mugwort and isoquinolines triumvine conspire to give one of the few decidedly unsweetened scents in continued existence, but all the other leathers there. -low from the less leathery, more resinous Knize Ten Messe de Minuit Etro and Gomma also by Etro to Mon Cuir Ramon Monegal seem to soften as temperatures rise. The latter especially is a shapeshifter, presenting a much more animal side when the air is cooler and a more narcotic heart of orange blossom and white flowers when the humidity and heat of the atmosphere are intense. Who would have thought? Given how sugary facets of breast milk and baby food, we are faced with the chicken and egg question: are human beings naturally wired to instinctively love sweetness, if not downright. , then in balanced and measured quantities, or is it a long very long indeed breeding process that makes us respond with pleasure to sugar and its constituents? I would love to hear your thoughts and related experiences on the matter in the comments. Petit Fours Image: Lola en la cocina
What Fragrance Has an Orange Blossom Scent?

The bitter orange tree's exquisite white blossoms, which have a beautiful orange fragrance, are used in the production of perfume ingredients such as neroli and orange blossom. Orange blossom, with...

The bitter orange tree's exquisite white blossoms, which have a beautiful orange fragrance, are used in the production of perfume ingredients such as neroli and orange blossom. Orange blossom, with...