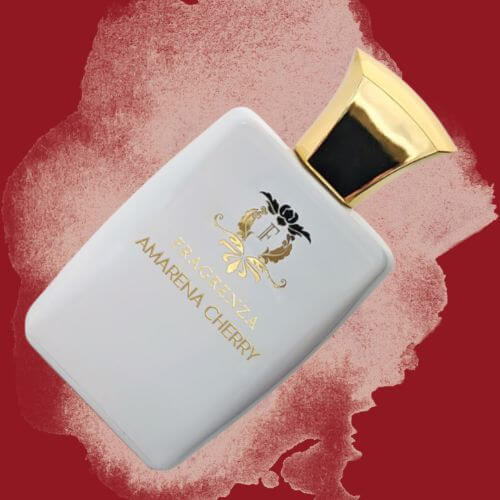 Amarena Cherry
Obsessed with cherry? If you want to really amp up the cherry scent, this Tom Ford Lost Cherry dupe will give Lost Cherry a run for its money. Black cherry, cherry syrup, and cherry liqueur all mingle together for an indulgent cherry overdose that's complemented by notes of almond, tonka bean, Turkish rose, and jasmine sambac.
Fruits, Vegetables And Nuts
Collapsible content
Description

Botanical name - Glycine max Synonyms - Glycine hispida, Phaseolus max, Soja max Family - Fabaceae Legumes Common name: Soyabean, Soy English, Soja Spanish, French, Sojabohne German, Sojaboena Sweden. HABITAT and DISTRIBUTION Glycine max is a subtropical plant but its cultivation extends to tropical and temperate climatic regions. Soybeans are most often grown in areas with hot, humid summers. ORIGIN The soybean Glycine max, also known as a miracle crop with its 40 percent protein and 20 percent oil, has its origins in China. It was in 2853 BC. Thus, soybeans have been cultivated in China for more than 4000 years. Between the first century AD and 1100 AD, soybeans were exported to neighboring countries such as Burma Myanmar, Japan, India, Indonesia, Malaysia, Nepal, the Philippines , Thailand and Vietnam. THE STORY Around 1100 BC. Like other oilseed crops, soybeans have grown larger, more robust, and indehiscent meaning the pods do not naturally open to release the seed. The use of soybeans as a food dates back to the beginning of Chinas agricultural era. The use of this culture is mentioned in Chinese medical compilations dating back 6000 years. For centuries, soybeans have been equal to meat, milk, cheese, bread, and oil for the people of China, Japan, Korea, Manchuria, the Philippines, and Indonesia. This explains why in these countries this culture has often been called Cow of the fields or The gold of the soil. With the recognition of soybeans as the golden bean or the miracle bean, the Western world gave a massive boost to its growth at the turn of the century. Culture, in fact, revolutionized the agricultural economy of the United States, with its immense potential for food, animal feed, and many industrial products. Currently, the United States, Brazil and China are the top 3 soybean producers, with the United States enjoying the hegemony. The United States accounts for over 50 percent of the worlds soybean crop. BOTANICAL Soybean is a pubescent, erect, much branched annual plant, 0. 8 to 1. 6 m long, depending on the variety, although in some varieties it tends to be creeping or twining. The leaves are large, alternate and stipulate and usually have a long petiole. The leaves are trifoliate and the leaflets are oval to lanceolate. Pods, stems and leaves covered with fine brown or gray hairs. The flowers are small, varying in color from almost white to dark purple, and borne in short axillary racemes, each bearing three to fifteen flowers. The seeds are small, ranging from creamy white to various shades of gray and brown to almost black, and are contained in a short, narrow legume or pod. The pods are slightly constricted between the seeds, each having two to four seeds. Many cultivars are recognized in the Far East and vary with time to maturity, height, type of plant, size, color, oil and protein content of the seed and of the uses for which they are intended. For oil production, yellow seeds are preferred. For immature seeds to be used as a vegetable, forms with large yellow or green seeds are preferred. Hay and forage cultivars usually have brown or black seeds and the plants often curl. CHEMICAL CONSTITUENTS Soybeans are a rich source of edible oil that contains no cholesterol and almost no saturated fat. Soybean oil is better and healthier than all other oils because it is an ideal food for heart patients and those who want to avoid heart disease. It also contains a high amount of lecithin and a good amount of fat soluble vitamins. Lecithin is an important constituent of all organs of the human body and in particular of nervous tissue, heart and liver. Therefore, soy is a good food. Dry soybeans contain 36 percent protein, 19 percent oil, 35 percent carbohydrates including 17 percent dietary fiber, 5 percent minerals and several other components
What Fragrance Has an Orange Blossom Scent?

The bitter orange tree's exquisite white blossoms, which have a beautiful orange fragrance, are used in the production of perfume ingredients such as neroli and orange blossom. Orange blossom, with...

The bitter orange tree's exquisite white blossoms, which have a beautiful orange fragrance, are used in the production of perfume ingredients such as neroli and orange blossom. Orange blossom, with...