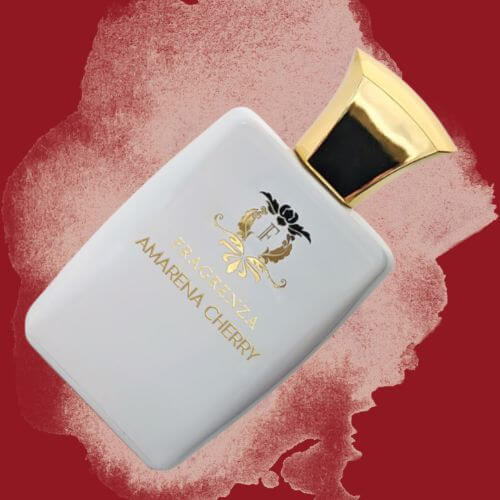 Amarena Cherry
Obsessed with cherry? If you want to really amp up the cherry scent, this Tom Ford Lost Cherry dupe will give Lost Cherry a run for its money. Black cherry, cherry syrup, and cherry liqueur all mingle together for an indulgent cherry overdose that's complemented by notes of almond, tonka bean, Turkish rose, and jasmine sambac.
Collapsible content
Description

The Water Nymph by Herbert James Draper, 1908 Nymphea is derived from Greek mythology where nymphs were minor deities associated with specific places, including springs or small bodies of water. The genus Nymphea represents its species as a water lily. The water lily flowers have a wonderful beauty and fragrance, which only last for a few days. Water lilies are the most picturesque of our native plants. According to Indian mystics, the lotus is known as the better half of the sun while the water lily is that of the moon. Water lilies are characterized by their circular floating leaves and white or yellow flowers. They grow along slow-flowing rivers, in canals, lakes and ponds. They can grow in waters up to 5m deep, but prefer depths between 1m and 3m. FAMILY - Water Lilies GENRE - Nymphea SPECIES - The genus Nymphea is represented by about fifty species of aquatic plants, the distribution of which is cosmopolitan. Some species of water lilies and their common names are: Alba nymphaeum Common name - European white water lily and white lotus Fragrant nymphaeum Common name - Fragrant water lily and beaver root Nymphaea nouchali Synonym N. stellata Common name - Red and blue water lily, Blue star water lily, Star lotus Nymphaea caerulea Common name - Egyptian blue water lily and sacred blue water lily Nymphaea capensis Common name - Cape blue water lily Nymphaea leibergii Common name - Dwarf water lily and Leiberg's water lily Lotus nymphaeum Common name - Tiger Lotus, white lotus and Egyptian white water lily Nymphaea mexicana Common name - yellow water lily, Mexican water lily and banana water lily Nymphaea pubescens Common name - Hairy water lily or Pink water lily Nymphea odorata, N. nouchali Syn. N. Stellata and N. alba are more common and important species of the water lily group. N. odorata is known as the fragrant white water lily, having fragrant, white or pink flowers with flat, round and floating leaves. It usually flowers only early in the morning until noon. Each flower only lasts 3-4 days and the flowers are quite fragrant. Each flower has 4 greenish-white sepals at the bottom that rest on the surface of the water and about 20-35 white petals above. It was used in many ways by Native Americans in the eastern United States. The leaves and flowers were used as cooling compresses. The rhizomes were also used as food, and the young leaves and lower buds were eaten as a vegetable. The seeds were fried and eaten or ground into flour. N. nuochali is a diurnal flowering plant with floating, round, green leaves. It is a large herbaceous perennial that grows throughout India and Southeast Asia. This water lily has a beautiful flower which is the national flower of Bangladesh where it is known as Shapla and Sri Lanka where it is known as Nile Mahanel. The red and blue water lily is used as a decorative and ornamental plant because of its spectacular flowers. Nymphea nuochali is considered a medicinal plant in India and is used in ophthalmology, wounds, wounds, mouth diseases, headaches, skin diseases, as a styptic, for alcoholic delirium, musculoskeletal disorders, gynecological problems and hair loss, etc. The alcoholic extract of the defatted fruits produces a slight sedation and ataxia. Nymph of Emile Albert Gruppe N. alba, known as the European water lily, has white flowers. It is a deciduous perennial that thrives in full sun. Its foliage is dark green, the glossy leaves can measure up to 30cm in diameter, and its flowers are semi-double pure white and cup-shaped. It grows in water 30 to 150 cm deep and prefers calm water to the slow water of a large pond or lake. The leaves of N. alba produced alpha-aminoadipic acid, luteolin-8-C-beta-D-glucopyranosoid and gossypitrin, while the flowers produced cardiac nymphalin glucoside. Nymphalin shows sedative action in small doses. A decoction of the flowers acts as a heart tonic in palpitations.
What Fragrance Has an Orange Blossom Scent?

The bitter orange tree's exquisite white blossoms, which have a beautiful orange fragrance, are used in the production of perfume ingredients such as neroli and orange blossom. Orange blossom, with...

The bitter orange tree's exquisite white blossoms, which have a beautiful orange fragrance, are used in the production of perfume ingredients such as neroli and orange blossom. Orange blossom, with...