Other Collections
Ember Fragrances
Explore our collection of ember fragrances.
Shop ember perfumes
that will captivate your senses.
Eau de vie Fragrances
Experience the invigorating scents of eau de vie fragrances.
Discover the best eau de vie perfumes
and immerse yourself in a refreshing aroma.
Evernyl Fragrances
Indulge in the captivating evernyl fragrances. Explore the
best evernyl perfumes
and let their enchanting scents transport you.
Fir Balsam Fragrances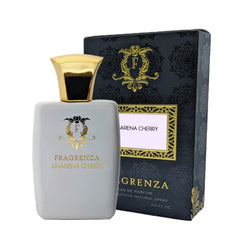 From this collection Amarena Cherry is Tom Ford Lost Cherry dupe
Discover the delightful scents of fir balsam fragrances. Shop
best fir balsam perfumes online
and add a touch of elegance to your fragrance collection.
Field scabious Fragrances
Immerse yourself in the world of field scabious fragrances. Experience the
best field scabious perfumes for men
and discover unique and captivating scents.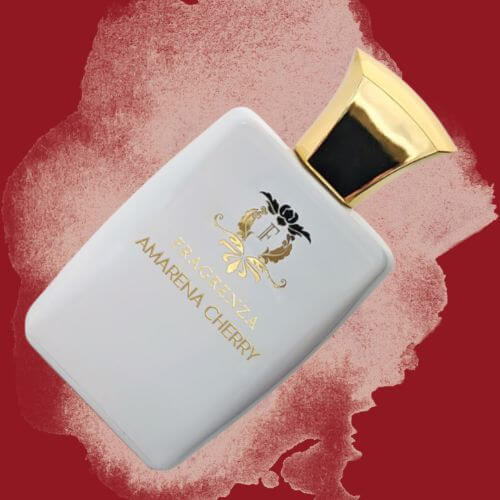 Amarena Cherry
Obsessed with cherry? If you want to really amp up the cherry scent, this Tom Ford Lost Cherry dupe will give Lost Cherry a run for its money. Black cherry, cherry syrup, and cherry liqueur all mingle together for an indulgent cherry overdose that's complemented by notes of almond, tonka bean, Turkish rose, and jasmine sambac.
Collapsible content
Description

History

Europe has been at the forefront of perfumery for centuries, especially countries like France and Italy.

France: The town of Grasse is often hailed as the "perfume capital of the world." In the 18th century, France became the center of perfume manufacturing, producing fragrances for royalty and the upper classes.
Italy: Venice was an early hub for perfumery in Europe, with its merchants bringing in exotic ingredients from the East. Later, cities like Florence also played a pivotal role in shaping European perfumery traditions.

Common Notes and Ingredients

European fragrances often draw from the continent's diverse natural resources, from the lavender fields of Provence to the citrus groves of Italy:

Lavender: Predominantly from France, it provides a fresh, floral-herbaceous scent.
Rose: Used extensively, especially in Bulgarian and Turkish perfumery.
Citrus: Notes like bergamot, lemon, and orange blossom, primarily sourced from the Mediterranean.
Oakmoss: A key component in chypre fragrances.
Jasmine: Especially from the Grasse region in France.
Iris: Its root, known as orris, is prized for its soft, powdery scent.

Popular European Fragrance Families

Chypre: Characterized by citrus top notes, a labdanum heart, and a mossy-animalic base of oakmoss and musk.
Fougère: Built around a core of lavender, coumarin, and oakmoss.
Floriental: A blend of classic floral notes with rich, warm oriental components like vanilla, resins, and amber.
Citrus: Fresh and zesty, often using lemon, bergamot, and other citrus fruits.

Modern Trends

While Europe has a rich tradition in perfumery, it's also home to many modern and niche perfumeries that are pushing boundaries:

Niche Perfumery: Brands like Diptyque (France), Penhaligon's (UK), and Acqua di Parma (Italy) have carved out a niche by offering unique and often untraditional scent profiles.
Sustainability: Many European brands are now focusing on sustainable sourcing of ingredients and eco-friendly packaging.
Gender-neutral scents: Moving away from traditionally masculine or feminine fragrances, many brands are now creating scents meant to be worn by anyone.

Cultural Significance

In Europe, fragrances have often been more than just a scent. They've been symbols of status, markers of identity, and even forms of art. The French, for example, view perfumery as a fine art, on par with painting and sculpture. This reverence for the craft is what has kept European perfumery at the pinnacle of the fragrance world for centuries.
What Fragrance Has an Orange Blossom Scent?

The bitter orange tree's exquisite white blossoms, which have a beautiful orange fragrance, are used in the production of perfume ingredients such as neroli and orange blossom. Orange blossom, with...

The bitter orange tree's exquisite white blossoms, which have a beautiful orange fragrance, are used in the production of perfume ingredients such as neroli and orange blossom. Orange blossom, with...