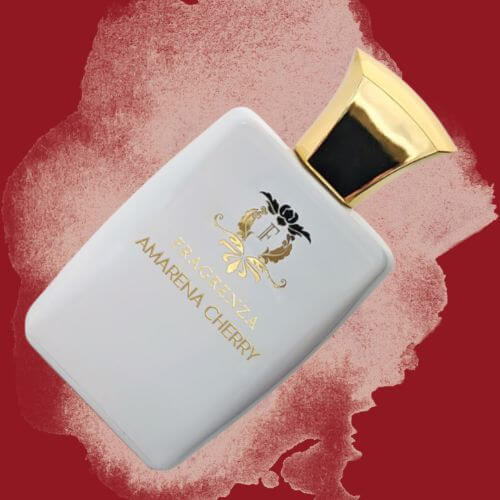 Amarena Cherry
Obsessed with cherry? If you want to really amp up the cherry scent, this Tom Ford Lost Cherry dupe will give Lost Cherry a run for its money. Black cherry, cherry syrup, and cherry liqueur all mingle together for an indulgent cherry overdose that's complemented by notes of almond, tonka bean, Turkish rose, and jasmine sambac.
Collapsible content
Description

Lemon is a small, thorny tree with bright yellow citrus, cultivated throughout the tropics and subtropics of the world. Lemon is native to the Middle East and was probably imported to Spain and Africa during the Middle Ages. The lemon we eat today is a cultivated species and most likely a hybrid between lime and citron. This ellipsoidal yellow fruit is one of the healthiest foods in the world thanks to its sour juice, which is rich in citric acid. The distinctive taste of lemon makes it a main ingredient in many dishes of various cuisines around the world and an excellent natural remedy for various ailments. In South and Southeast Asia, lemon has been used for many centuries as an antidote to various poisons. Its antiseptic properties have been known to men since ancient times, and lemon has long been used to help heal wounds and resolve all types of illnesses. In Europe, people first became familiar with the lemon in the 1st century AD, although the lemon was not widely cultivated until the mid-15th century. In 1493, Christopher Columbus brought the lemon seeds to the Caribbean, and the Spanish conquest across the Americas helped spread the seed to all continents. The extensive use of lemons in cooking and flavoring began in the 18th and 19th centuries when James Lind's experiments with sailors with scurvy demonstrated the importance of a diet rich in vitamin C. The wonderful scent of lemon is widely used in aromatherapy. Lemon essential oils are believed to stimulate liver and lymphatic activity, detoxify and energize the body. For many years, the essential oil derived from lemon peel has been used in aromatherapy to strengthen the immune system, but recent scientific studies have shown that it does not influence human immunity in any way. However, as a result of this research, scientists agreed that the lemon scent definitely improves our mood and stimulates the nervous system. This is exactly why it has been used as one of the favorite notes in many fresh and uplifting scent compositions. Lemon scent essential oil is produced by cold pressing the skin, and is described as clean, fresh, and sparkling. This fresh and cheerful aroma is widely used in colognes, perfumes and various body care products, to create an invigorating and tangy citrus composition. Unlike other essential oils, lemon oil is usually cold pressed and therefore has a scent similar to fruit and its fresh, ripe skin. This pungent scent pairs well with floral notes of geranium, lavender, rose and ylang ylang. It also builds a beautiful olfactory harmony in combination with lemongrass, lime, neroli, orange and sage. The lemon note is one of the lighter notes and it is often used as a nice bright and sparkling top note. The bright aroma of lemon is a common ingredient in light, invigorating summer scents. One of the scents where the lemon zesty note dominates the composition is certainly D&G Light Blue by Dolce & Gabbana for women. This relaxed and sparkling fruity-floral composition is a fragrant interpretation of a sunny Sicilian summer portrayed in the fresh notes of lime and cedar. An uplifting lemony scent is also found in Versace Man Eau Fraiche by Versace, where it is introduced in the top notes of this fresh and aquatic composition designed by famous perfumer Olivier Cresp. Another sparkling, optimistic and luminous fragrance, Cheap & Chic I Love Love Moschino for women, uses hints of lemon to represent a playful and lively, spontaneous and joyful atmosphere. The pure aroma of juicy fresh lemon is offered in Guerlain Aqua Allegoria Lemon Fresca Eau de Toilette for Women. In this citrus scent, lemon is offered in a wonderful balance with bergamot, lime and anise. Giorgio Armani's Acqua di Gioia, inspired by summer vacation, portrays the idea of ​​escape into nature with refreshing notes of crushed mint leaves and sweet lemon. Photos: BeautyEye Yannig Van de Wouwer, churnusoff, ecstatic, net snake, YoungToymaker, bogdasario, bizarre-maex By Marina Milojevic
What Fragrance Has an Orange Blossom Scent?

The bitter orange tree's exquisite white blossoms, which have a beautiful orange fragrance, are used in the production of perfume ingredients such as neroli and orange blossom. Orange blossom, with...

The bitter orange tree's exquisite white blossoms, which have a beautiful orange fragrance, are used in the production of perfume ingredients such as neroli and orange blossom. Orange blossom, with...